Correct Those Errors on Your Credit Report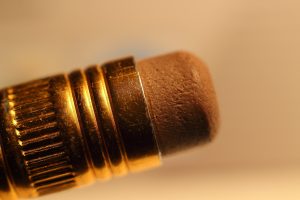 Your credit score could be lower than you think and it could be through no fault of your own. Errors on your credit report can be dragging down your score. This is why it is so important to get your report every year. TransUnion and Equifax provide free reports by mail or instant online reports for a fee.
There are 5 areas where errors happen on credit reports. Know what to look for and how to correct it.
Incorrect/Out of Date Personal Information.
This includes spelling errors in your name, address or employer. An incorrect phone number or Social Insurance Number also makes it easy for your file to be affected. When you find these simple errors, you must deal with them.
Incorrect Payment Status.
Payment history accounts for 35% of your credit score. Misreported payments will hurt your score. You need to have corrections made when your report shows late or missed payments when you know that they have been made on time.
If you see information on your report that should no longer be on there then you need to address it. Bankruptcy should no longer be on your report once you reach 7 years past the discharge date.
Duplicate Accounts.
It can happen that accounts can be reported more than once. It makes your credit look more active than it is and makes your debt load look bigger than it is.
Identity Theft.
Happens more often than we like to think. Identity theft becomes more sophisticated every day. The effects are far reaching and it can be difficult to correct the impact on your report and by extension, your score.
Delinquent Accounts.
It is possible for accounts belonging to another person to be reported under your name. If that person has a poor repayment history then it can negatively affect yours. This generally happens when the reporting agency gets confused with two people that have the same name. Seeing accounts that are not yours or any unfamiliar activity means you need to contact the agency to have it investigated and corrected.
Found Errors? Let's Fix Them.
You will need to dispute the error(s) with the agency that has recorded them. You need to file a dispute with both agencies if they report the same error.
TransUnion will register a dispute either by phone or by mail. The dispute form is included as the last page of your credit report (paper copy) or online.
Equifax will register your dispute either by mail or by fax. The dispute form is available online.
You will be asked to provide any or all of the following information:
Social Insurance Number
Full name
Date of Birth
Phone Number
Current employment information
Current address
Previous address if less than 2 years at current address
Information regarding the item you are disputing, including the creditor, account number and the reason you are disputing the item.
Documentation that supports your dispute.
The agency will investigate the claim and make the correction if they feel it is warranted. They check the information that they have and then confirm the information with the creditor in question.  You will receive a letter in the mail that provides results of the dispute. You can expect the process to take anywhere between 30 and 60 days.
Unhappy with the outcome? You have the option of adding a Consumer Statement to your report. It allows you to attach an explanation to the item you have disputed. It stays on your file for 6 years or can be removed at your request. In this way, any lender pulling your report can take the explanation into account when determining your eligibility for their credit product.
In the end, your credit report is your financial report card. Lenders use it to determine eligibility for credit products as well as the interest rate you will pay. Errors on your credit report can ensure that your interest rates are higher and may keep you from qualifying for credit cards or loans altogether.
At PYLO Finance Inc., we believe that knowing how to manage your credit information is important to your financial well being. Our team is available for any questions you might have.
Disclaimer: This Blog/Web Site is made available by PYLO Finance Inc. for general educational purposes only and you should seek appropriate counsel for your specific situation. This Bog/Web Site should not be used as a substitute for competent advice from licensed professionals and councilors in your province.