4 Things To Consider Before A Purchase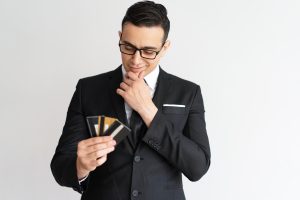 For most of us, debt will always be a part of our life. It comes with investing for our future. However, the rate of household debt is out of control. The average Canadian will pay $1.70 for every dollar earned, after taxes. Leaving many of us struggling to keep up with loan payments and rent/mortgage payments. Add in payments to service our credit card debt and it becomes overwhelming. Especially when the recent increases in interest rates make it even harder.  Controlling your household debt requires a realistic budget and a commitment to it. Be honest about what your actual needs are and know the difference between them and the things that you simply want. Asking the following questions before your next purchase can help reign in household spending and its attendant debt.
                         Four Considerations
Justification.
Can I make do until what I need is on sale? Look for online coupons, rebates, sales. Some say that waiting 2 days between deciding a purchase is necessary and actually making the purchase is often enough to decide against the expenditure or to wait for it to go on sale. Lots of consumer goods have a regular sales cycle.
Borrow or swap.
Can I borrow this item from someone? Can I trade something for what I need? There are a lot of local Facebook groups for sharing and trading at no cost. You never know what you're going to find in there. Clothing, gear for pets, furniture, kitchenware…it is an online swap meet with no money exchanging hands.
New or previously enjoyed. 
Does it have to be brand new? Thrift shops and hospital auxiliary shops can be a veritable treasure trove of goodies that are in excellent shape for a minimal outlay of cash. Bonus is that your purchases help to support community programs. Renovation and building supplies can also be sourced from local businesses that take in new or recycled donations. Dealing largely in items like fixtures, windows, paint, lighting, furniture and appliances. Inventory is always changing and many places also support local community initiatives.
Make it yourself. 
How handy are you? If you're not handy then you can certainly learn to be. There are community groups for sharing tools and yard equipment. Check your area for a tool lending library. Resources like manuals for home repair and maintenance can be found at the library and online for free.
In the end, know the difference between what you need and what you want. Know that with a bit of research, you can often times get what you need while making minor concessions that will have less of an impact on your pocket book. Change of perspective goes far in controlling your household debt. 
At PYLO Finance Inc., we believe that improving skills with money is important and within the reach of everyone. Our team is available should you ever have questions.
Disclaimer: This Blog/Web Site is made available by PYLO Finance Inc. for general educational purposes only and you should seek appropriate counsel for your specific situation. This Bog/Web Site should not be used as a substitute for competent advice from licensed professionals and councilors in your province.