The Sales Cycle – The Best Time To Buy
Ever tried to figure out the best time to buy something? Big or small, nearly all consumer goods fall into a sales cycle. Which means that sales are often planned months if not a year ahead of time. With this in mind, we can plan for bigger savings on the things we need to buy. Honestly, who couldn't benefit from stretching those limited dollars?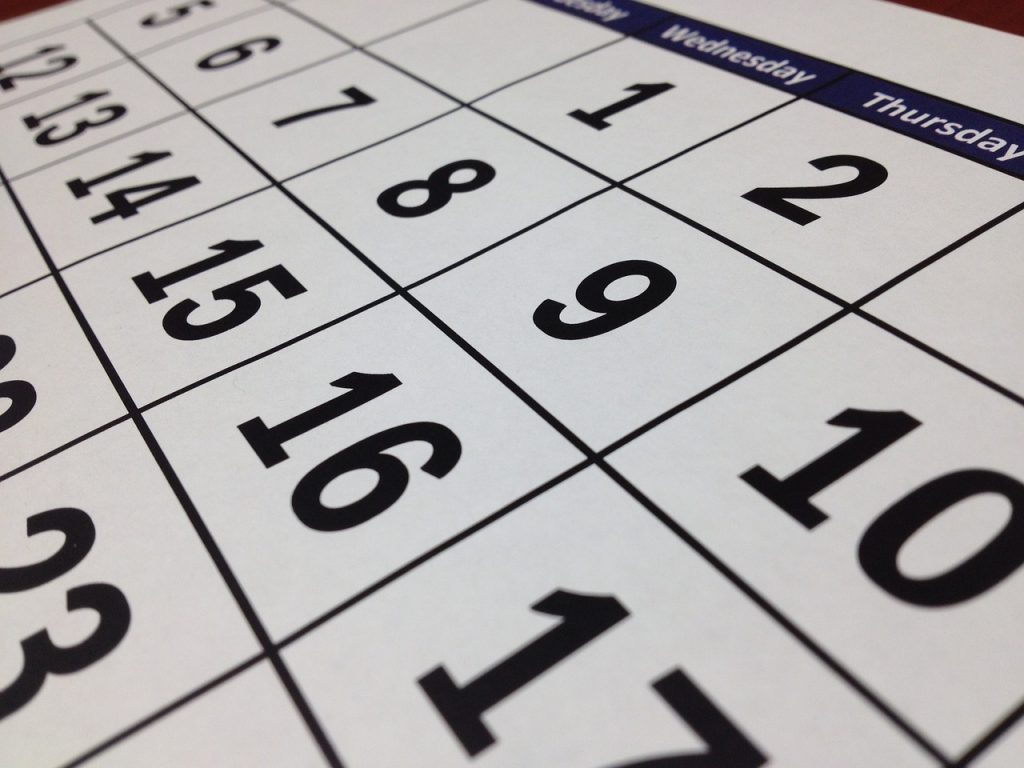 Monthly Sales, Discounts and Clearances
January
Gym memberships

Exercise equipment

Athletic shoes

Dieting products – food and programs

Organizational equipment

Tax software

Computers/Tablets

Small appliances

Christmas items like wrapping paper, decorations and candy

Kids toys will be on clearance to make room for the latest and greatest

Linen, towels and bedding

Winter clothes
February 
TVs for all of the epic sporting events. Super Bowl Sunday, anyone?

Electronics
Furniture
Carmeras

Valentines Day items will be on clearance after the 14th. Valentines candy tastes just as good on the 15th at half the price.

Rugs  

Housewares
March 
Cleaning supplies

Luggage

Spring clothes

Paper products; including paper towels, toilet paper and facial tissue.
April
Vacuums

House paint

Winter clothes and boots

Easter items

Cookware

Tires
May 
linen, towels and bedding
cleaning products
June 
Tools

BBQs and related accessories

Sunscreen

Bug repellent
July.
Air conditioners

Fans

BBQ accessories

Party and craft supplies

Sunscreen

Bug Repellent
August 
School supplies

Patio furniture

Bathing suits

Summer clothing

Pool supplies
September
Summer clothes

Gardening supplies

Bicycles

Large appliances
October 
Cars

Turkey

Fishing gear

Lawn mowers

Baking supplies
November 
Heaters

Baking Supplies

Halloween candy

Winter clothes

Turkey
December 
Toys

Tools

Electronics

Carpeting and flooring

Everything needed for a traditional holiday dinner
Use tips found in Holiday Gift Giving That Won't Break Your Budget along with the sales cycle calendar to better plan and manage your holiday gift funds. Keep in mind that you will find sales outside of these times but if the discount isn't at least 30% then its not much of a sale.
At PYLO Finance Inc., we believe that smarter money habits make life just that little bit easier. Our team is available if you should have any questions.
Disclaimer: This Blog/Web Site is made available by PYLO Finance Inc. for general educational purposes only and you should seek appropriate counsel for your specific situation. This Bog/Web Site should not be used as a substitute for competent advice from licensed professionals and councilors in your province.